"It takes a village to raise a child." - African Proverb
Described by our students as a 'home away from home', our boarding village has a caring family feel, which enables everyone to be an individual, just as they would be in a family. Catering for students from 5 years to 19 years and from multiple countries and backgrounds, we limit the number in the junior boarding house to 16, in the senior boys' boarding home to 48, and in the senior girls' boarding home to 24. Our recent addition of a sixth-form girls' boarding home has extended our capacity. All our boarding homes have the intimate family feel we value so much. Add to this, the usual family comforts you would expect in a home, along with homemade food and a range of activities to choose from, and you can be sure you will feel comfortable.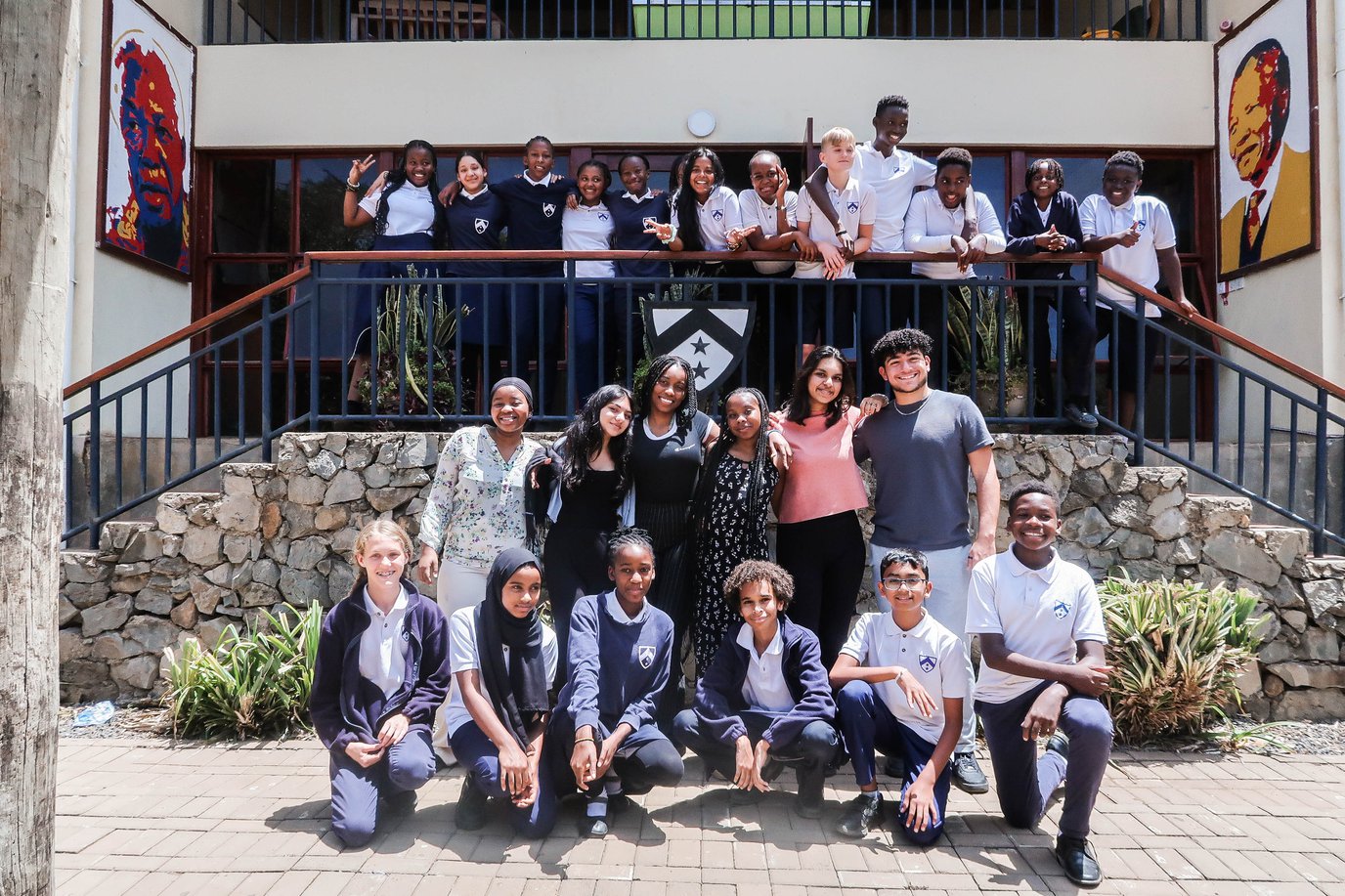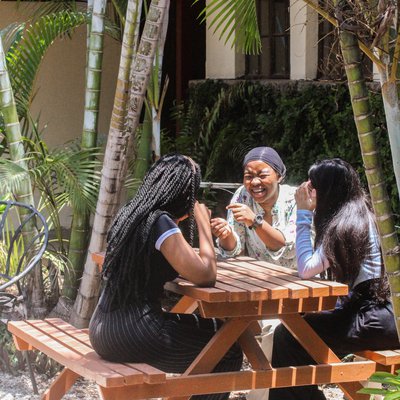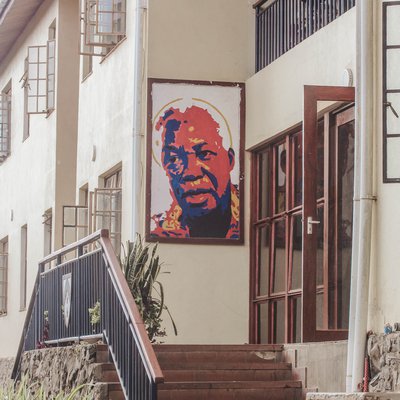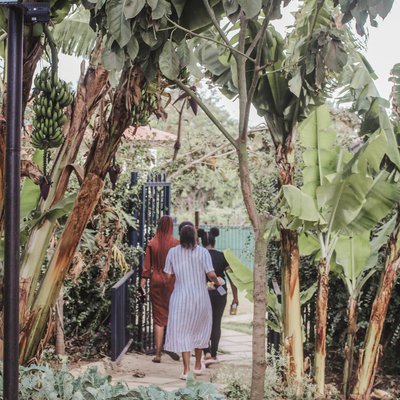 Situated in a four acre garden with spectacular views of Mount Meru and the Monduli hills, all four boarding homes are just a five minute walk away from school. This means it is easy to join together for different activities from time to time.
Each of the homes boast spacious and comfortable lounges equipped with DSTV. There are a range of books and games for students to play including:
board games
table tennis
outdoor games
pool
table football
darts
gym equipment
In addition, there are internet facilities and computers in our prep rooms.
Our rooms cater for up to 4 students, and we try to organise students into rooms with others of a similar age. We want everyone to enjoy their own personal space so rooms are kept private. Each bed is protected with a mosquito net and cupboards and individual lockers are in each room. Each senior boarding homeroom boasts ensuite bathrooms with two sinks, a shower, and a toilet.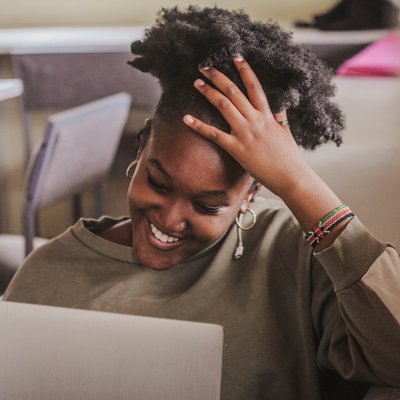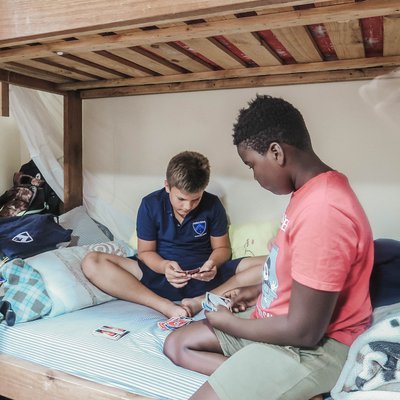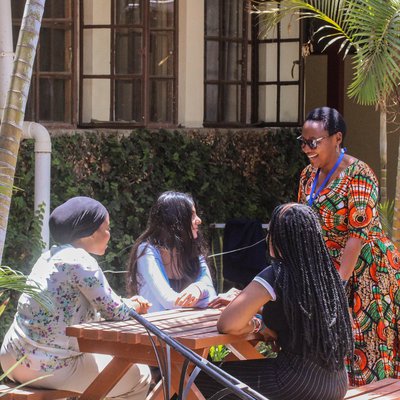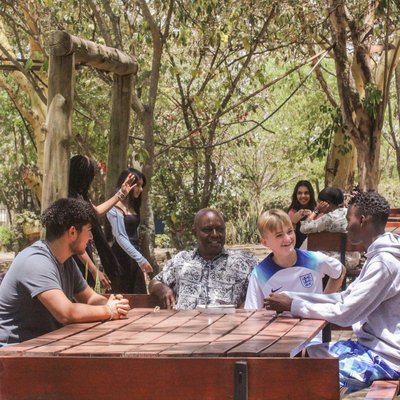 The Patron, Matron and Head of Boarding
The members of staff in the Boarding home are an essential part of your Braeburn family and you can talk to them at any time about any concerns, worries or frustrations you may have.
Mr Stephen Ngugi has been the Head of Boarding since January 2009. He has had a great deal of experience of working with young people. He was a trained foster carer in the UK and worked for the National Children's Home in their Residential Care Unit.
Mrs Fina Mrosso started work as the matron for the home, in October 2014.  An experienced carer, both as a mother of 3 and children from all over the world, Fina quickly became part of the team, working in all areas of BISA boarding. Her warmth and motherly care ensure that she is a firm favourite with our girls of all ages and our younger students.
Mr Jacob Tungaine, an experienced father, is the much-loved patron of the Boys' Boarding house. Having worked in the boarding since September 2009, he is an enthusiastic and well-respected carer. Jacob loves watching football with the boys, playing games with them, and teaching them to cook.
Shabani Mdolwa joined the team in September 2015 as a patron and driver for the home. His patience and sense of calm are a valuable asset to the team.
Lillian Stanley joined us in 2019 from our school in Dar-Es-Salaam. She is the mainstay of our girls boarding home: her organisational skills, care and motherly instincts make her an invaluable member of our boarding family.
Etherline Samwel joined the Senior girls' house more recently in 2022, when we expanded. As a qualified counselor who previously worked with World Viaion, she is well-suited to listen and give wise advice.
Juddy Daniel joined the team in 2023. She has experience of working with children with additional support needs and with young people on leadership courses. She loves the environment and had the opportunity to campaign against deforestation when she worked with 'Raleigh International'. She is a wonderful asset to our team.
Philesters Wegesa is our 24/7 resident nurse who comes with lots of experience from KCMC and the Ministry of Health. Our students are in safe hands!
In addition, there's a resident chef and a team of gardeners, askaris and cleaners, all who help the home run like clockwork!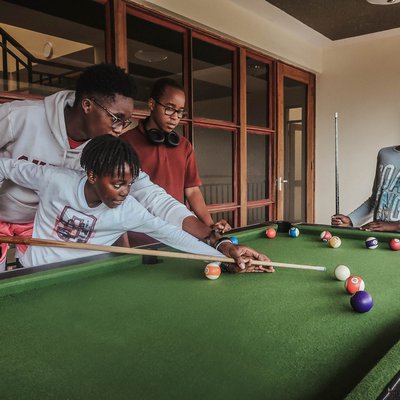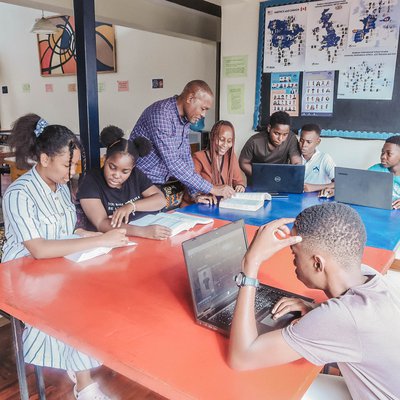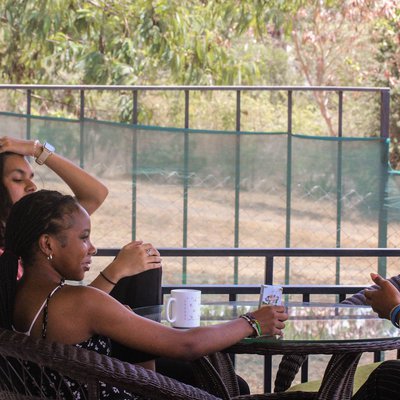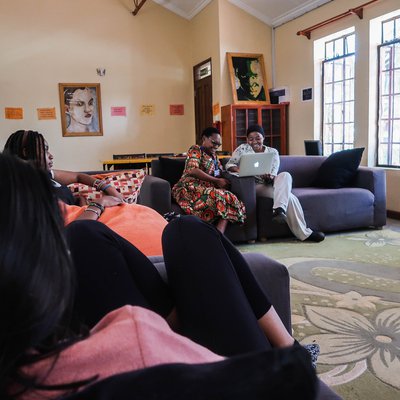 School Liaison Support Staff
Ms Ruth Ngave, a member of the teaching staff lives alongside the Senior Girls' Boarding House. She is there to support all the students and provide a link between the boarding home and the school. She helps to find solutions to any difficulties that have been raised or observed in school or in home. She also supports home learning.
This is what one of our students said about the boarding house: 
"Someone asked the other day, what living in boarding is really like … If I had to sum it up in one sentence – it's like living at home – but with a few more people – 75 of us to be precise! But in spite of the numbers, it really does feel like a home. Unlike the rest of the school, we can walk home at the end of the day, and so save on the long tiring journey into town. We go for a swim, relax, or play basketball before showering. We eat a home-cooked meal at 5.30pm and then get on with our home learning. We haven't got our mums and dads to ask if we get stuck, but there's a lot of us … so someone is bound to know how to solve the problem!  And if they don't, well there's always a teacher nearby, who can be asked. At the end of our two hours of work, our home learning is checked and our planners are signed. We relax with an hour of TV, listening to music or playing computer games together, before taking some supper and going to bed at 10pm.
During the weekends we get more time to relax and have fun as there's always a lot of activities on offer. Sport is big on the agenda: going to the gym; playing basketball, or taking part in school fixtures are all popular activities.  Going to see a film at the cinema is a favourite, but we also enjoy going to the French Cultural Centre from time to time to watch documentaries or see some live music.  
We have the opportunity to attend a place of worship on Sunday morning. Following that, BBQs and shopping make up our Sundays, but by 3.00pm we need to start preparing for school again and so we get out our home learning and pack our bags. It's good to get everything prepared before our evening meal as it means that we can enjoy the rest of the night.
One of our highlights, this year, was preparing for our Dar trip.  This was great, as it enabled our parents to get a glimpse of all the fantastic things that we do at school. We were able to share lots of lovely photos with them as well as perform our school musical.  From all they said, they were definitely impressed!" - Justine, Secondary Boarder