16th March 2023
At BISA we want to inspire the children's love of Literacy by developing their skills in order to become thoughtful readers and creative writers. Our aim is to enable children to immerse themselves fully into a text. They will broaden their speech and language, widen their vocabulary and further their understanding of the different text types. Every child has the potential to be creative writers and confident readers. Through Talk for Writing we want all children to be able to embrace literature in its many forms.
BISA has implemented the innovative T4W approach to teaching writing in EYFS and KS1 from this academic year.
Talk for Writing was developed by the author Pie Corbett and is fundamentally based on the key principles of how children learn. Talk for Writing enables children to imitate the key language they need orally before they try reading, analysing and recording it. It is a fun, creative yet also rigorous approach to develop writers.
Let's take a look at how Early Years learners, with the support of their teachers, Ms. Canute, Ms. Essaji, Ms. Heinrichs, Mrs. Nhangano and Ms. Emmanuel embedded Talk for Writing's three key phases to develop knowledge, confidence and independence in retelling and writing using The Little Red Hen and Three Little Pigs.
Stage 1 - Imitation
During this phase the children are drawn in with a hook of the upcoming text…
Before creating actions to accompany the oral retelling of the story.
They also create story maps, using pictures and symbols, to depict actions and events from the text.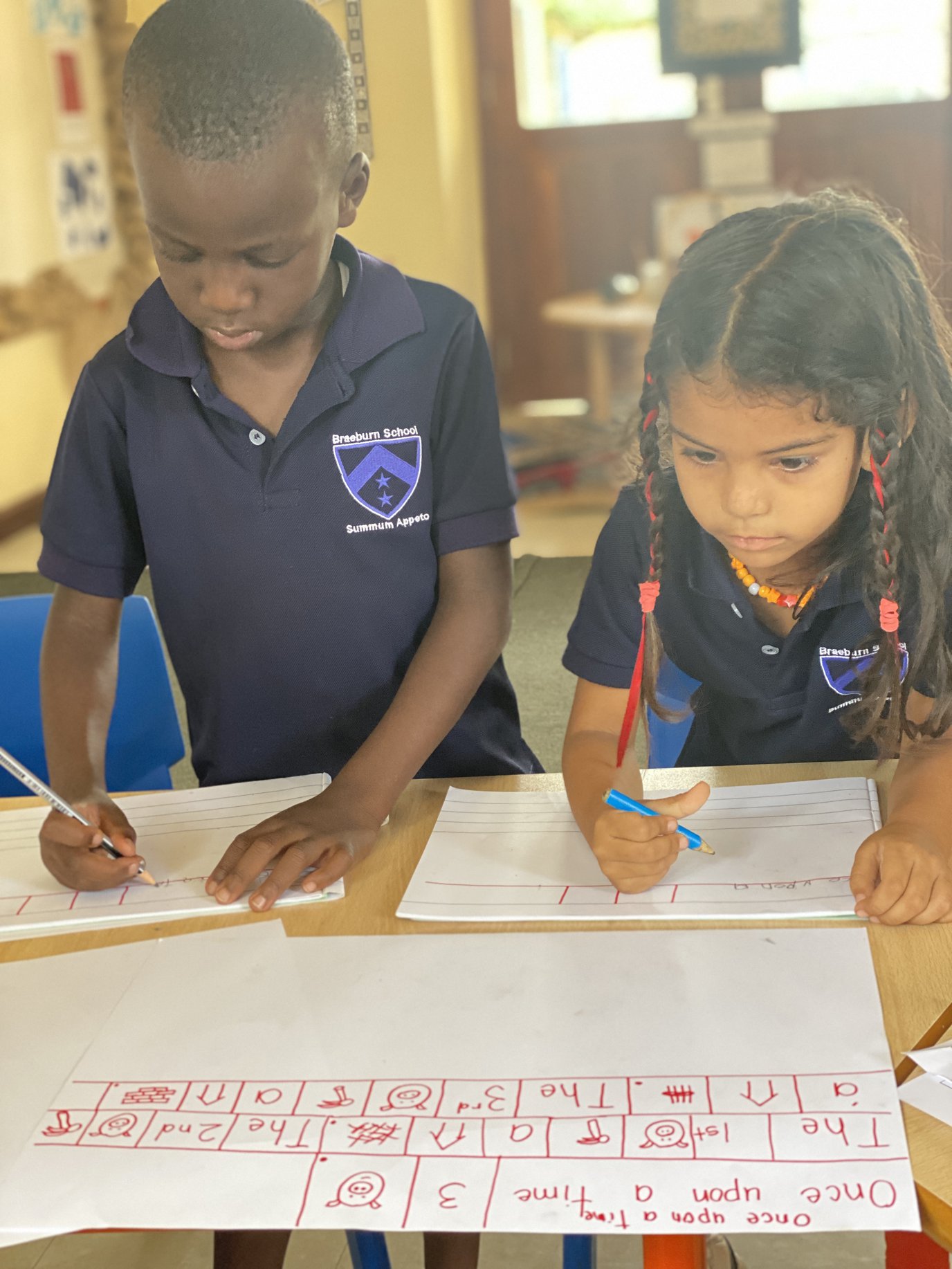 Activities centered around the text also take place throughout.
The key to success for the children is that they internalise the text type through repetition and rehearsal.
They also begin to look closely at the language and text features that have been used.
Stage 2 - Innovation
During this phase the teacher and the children begin to change aspects of the model text using their own ideas. They explore the text using different characters, settings or events and new ideas for descriptive language whilst sticking closely to the underlying structure.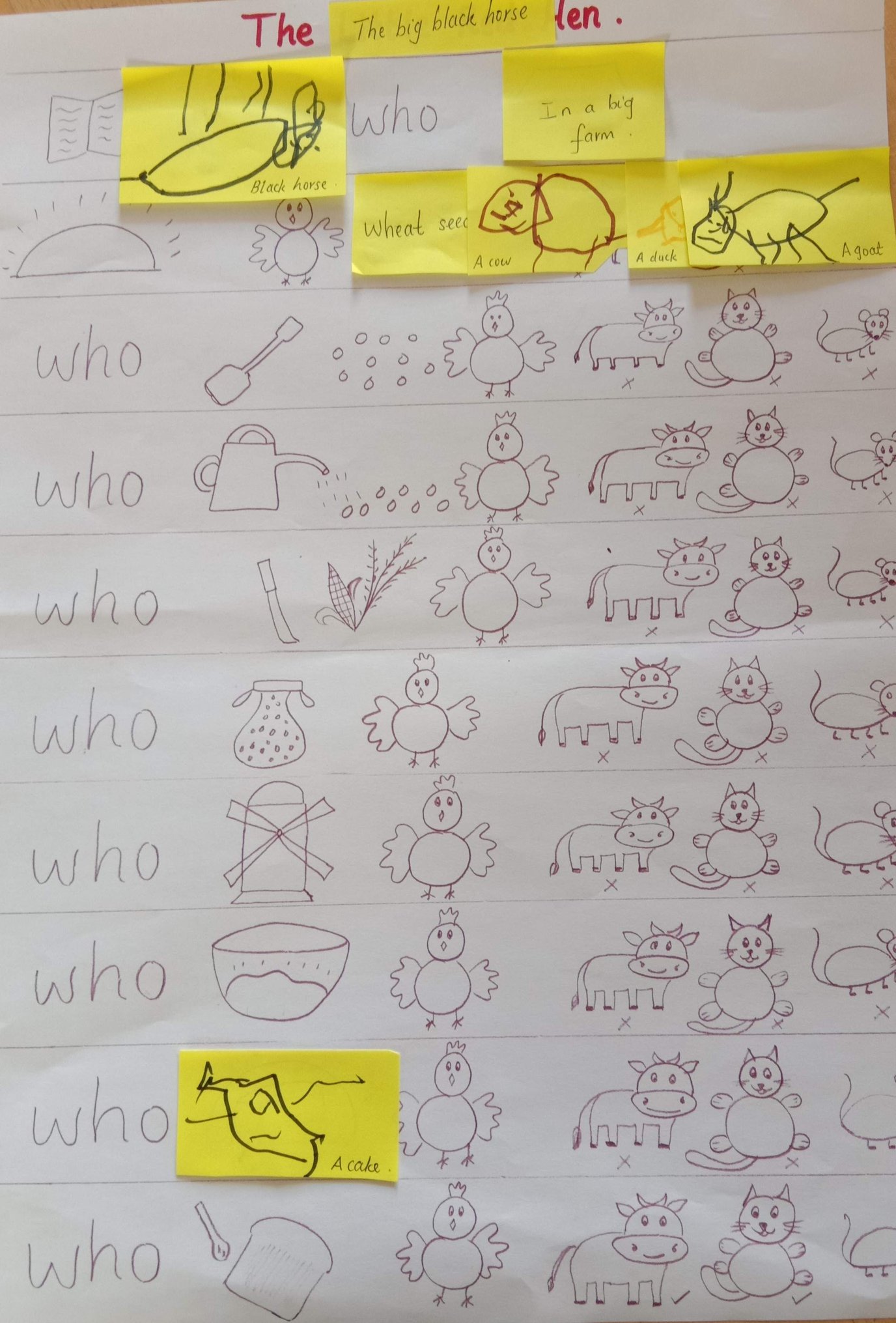 This process enables the children to write their own versions through developing their ability to generate good words and phrases.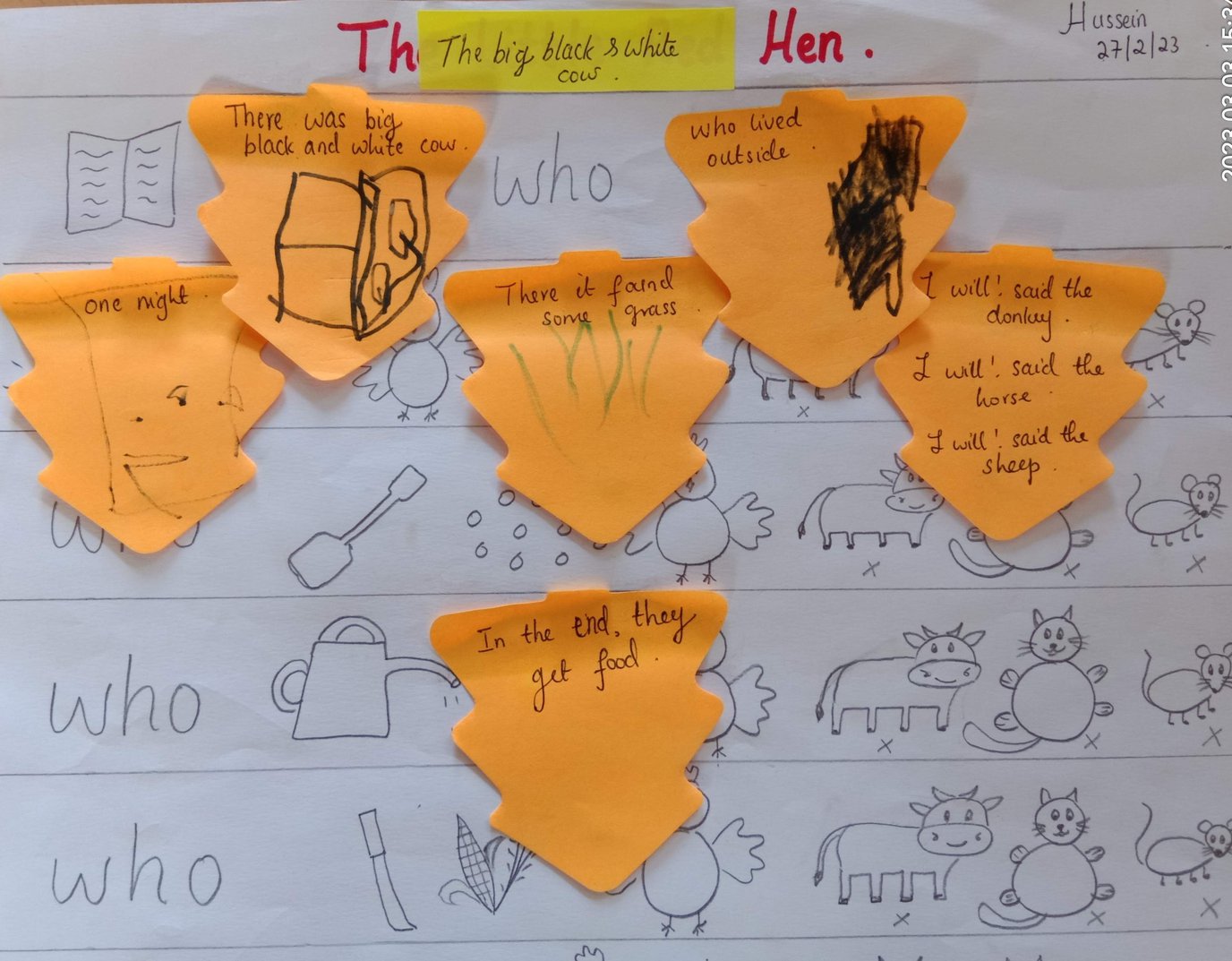 It is during this phase that children also look at how they can address their targets to progress their writing/retelling.
Stage 3 - Invention
During this phase the children plan and write their own story based on the text type they have been learning.
Beginning of topic: Can you tell me a story?
They experiment with the ideas and begin to explore their own style of retelling/writing using sentence types from the model text before finally retelling/writing their version of the text or inventing their own stories.
End of topic: Can you tell me a story?
Talk for Writing…it really is all it's hyped up to be! Come back next week to see how this progresses into Key Stage 1 Writing!
---
Mrs. Sarah Gasiano - EY & KS1 Literacy Lead